"Yet the true measure of a people's strength is how they rise to master that..."
– Jed Bartlet They ran in to the fire today too.
MRS. LYDELL: C.J., we strongly support the hate crimes law the President is signing tomorrow night.
C.J: Mr. Lydell?
MR. LYDELL: Yes?
C.J: I'm sorry. I was asking... Mr. Lydell, I don't know how else to put this. But if you appear in front of the press to be at all embarrassed about your son's homosexuality... I guess... let me just say this, do you support the President?
MRS. LYDELL: Yes, we do.
MR. LYDELL: No, we do not.
MRS. LYDELL: Jonathan....
MR. LYDELL: No, that was really the last... [Mrs. Lydell tries to protest] No, we do not. The hate crimes bill is fine. Who gives a damn? It's fine. I don't care. If you ask me, we shouldn't be making laws against what's in a person's head but who gives a damn? I don't understand how this President, who I voted for, I don't understand how he can take such a completely weak-ass position on gay rights.
MRS. LYDELL: Jonathan...
MR. LYDELL: [touches his wife's hand] Gays in the military, same-sex marriage, gay adoption, boards of education - where the hell is he? I want to know what qualities necessary to being a parent this President feels my son lacked? I want to know from this President, who has served not one day in Uniform - I had two tours in Vietnam. I want to know what qualities necessary to being a soldier this President feels my son lacked? Lady, I'm not embarrassed my son was gay. My government is.
thewayoftheboop: reblog if you miss mrs. landingham.
4 tags
18 Things "The West Wing" Got Wrong →
You'd think Jed of all people could remember who picked January as the date for the inauguration.
timeladykatie asked: I feel really honored to be working for the Bridget Mary McCormack campaign, especially in light of the West Wing ad. West Wing made me choose the career I'm in now, and to have them come back for a candidate I'm working for really puts a full-circle feel to my life. Just wanted to share.
President Josiah Bartlet: I was watching a television program before, with a sort of a roving moderator who spoke to a seated panel of young women who were having some sort of problem with their boyfriends - apparently, because the boyfriends had all slept with the girlfriends' mothers. Then they brought the boyfriends out, and they all fought, right there on television. Toby, tell me: these people don't vote, do they?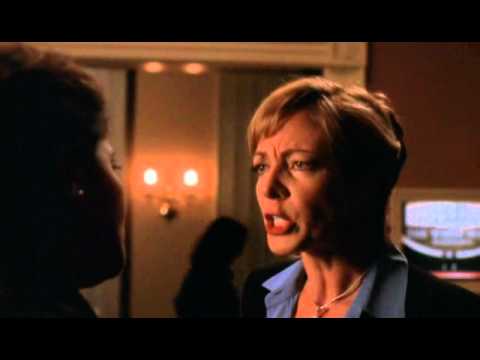 Leo McGarry: You can sign the president's name?
Margaret: Yeah.
Leo McGarry: On a document removing him from power and giving it to someone else?
Margaret: Yeah. Or do you think the White House Counsel would say that's a bad idea?
Leo McGarry: I think the White House Counsel would say that's a Coup D'Etat.
Margaret: I'd probably end up doing some time for that.
Leo McGarry: I would think.
3 tags
"It's not about abortion. It's about the next 20 years. Twenties and thirties, it..."
– Sam Seaborn in 1999. How prescient of you, Aaron. (via jdsagas)
"Victory is mine! Victory is mine! Great day in the morning people, victory is..."
– -Josh Lyman, The West Wing I love this show. (via jdsagas)
"Charlie, please don't say the word 'erotic' in the Oval Office."
– Mrs. Lanningham, THE WEST WING. (via love-and-radiation)
1 tag
Josh: Toby, how hard can it be to find the Wesley police station?
Toby: I don't know Josh, but while we're looking, can you tell me a little more about the President's secret plan to fight inflation?
People have comfort food
c-newt: I have comfort television. I've started watching The West Wing in preparation for the storm.
zainyk: Mrs Landingham knew Jed had made up his mind when he put his hands in his pockets and turned his head and smiled, Leo knew even before. 
"BARTLET: They told you to make sure you didn't seem condescending, right? They..."
– Two Presidents, Smoking and Scheming - NYTimes.com Aaron was mollified when he learned that President Obama, realizing things were dire, privately sought the counsel of a former Democratic president known for throwing down in debates. I asked Aaron if he knew how the conversation between the two...
When does Michelle cut the President's tie?
c-newt: It's still a little early for that, right?
1 tag
"Yes, a liberal Republican; Senator, what happened to them? They got run out of..."
– Matt Santos - The Debate
Notes for tonight:
"Unfunded Mandate is two words, not one big word."
GAME ON
Toby: So what do you think?
CJ: I think it depends who shows up. If it's uncle fluffy then we've got problems. If it's the president in his last campaign, in his last debate for the last job he'll ever have, if the president shows up, i think it could be a sight to see, i mean a sight to see.
Toby: I think you are going to enjoy yourself tonight.
""The West Wing" was also a full-throated argument (perhaps too full-throated)..."
– Aaron Sorkin's "The West Wing" and the 2012 D.N.C. : The New Yorker (via zainyk)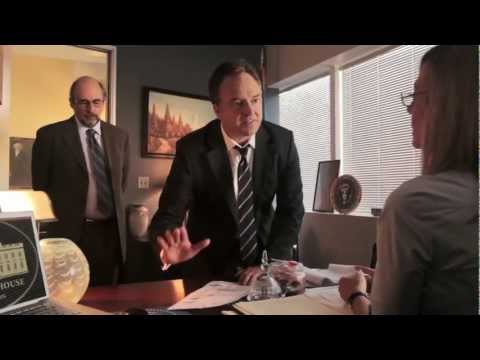 1 tag
5 tags
kelsium: GUYS. NICK OFFERMAN IS IN THE WEST WING. In the episode where they meet with all the special interest groups! He's one of the wolf guys!  Lobbying for a wolves only highway on big block of cheese day.
What's Next?
HBO renews 'The Newsroom,' - The Washington Post →
True to form, HBO has waited just two episodes before ordering another season of "The Newsroom." The freshman drama, created by Aaron Sorkin, stars Jeff Daniels as a news anchor who radically changes his cable news show after his public rant about the state of the country goes viral online, and Emily Mortimer as his ex-girlfriend/new exec producer. Last Sunday's debut snagged 2.1 million...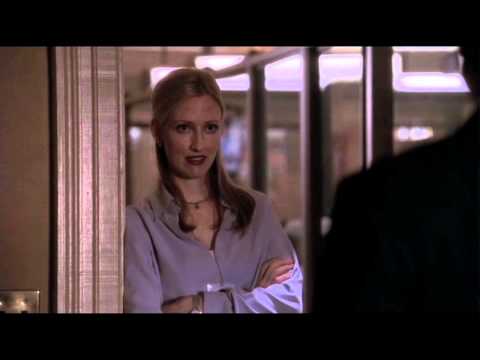 3 tags
"Aaron Sorkin remains my favorite writer of dialogue in American television and..."
– Sorkin's 'Newsroom' Is No Place For Optimism  (via npr)
Watch
hogwarts-is-real: You gotta love Martin Sheen. :)
Watch
notnadia: Today is Aaron Sorkin's birthday.
"Just as "The West Wing" glamorized the American presidency, Mr. Sorkin, who..."
– 'The Newsroom,' Aaron Sorkin's Return to TV - NYTimes.com (via zainyk)
11 tags
9 tags